We are a boys' school
By choosing a school for boys for your son, you are providing him with the opportunity to develop confidence in finding his own path in the world and to challenge stereotypes.

We know boys and we teach them the way they learn best, in a nurturing environment where being respectful of everyone is the norm.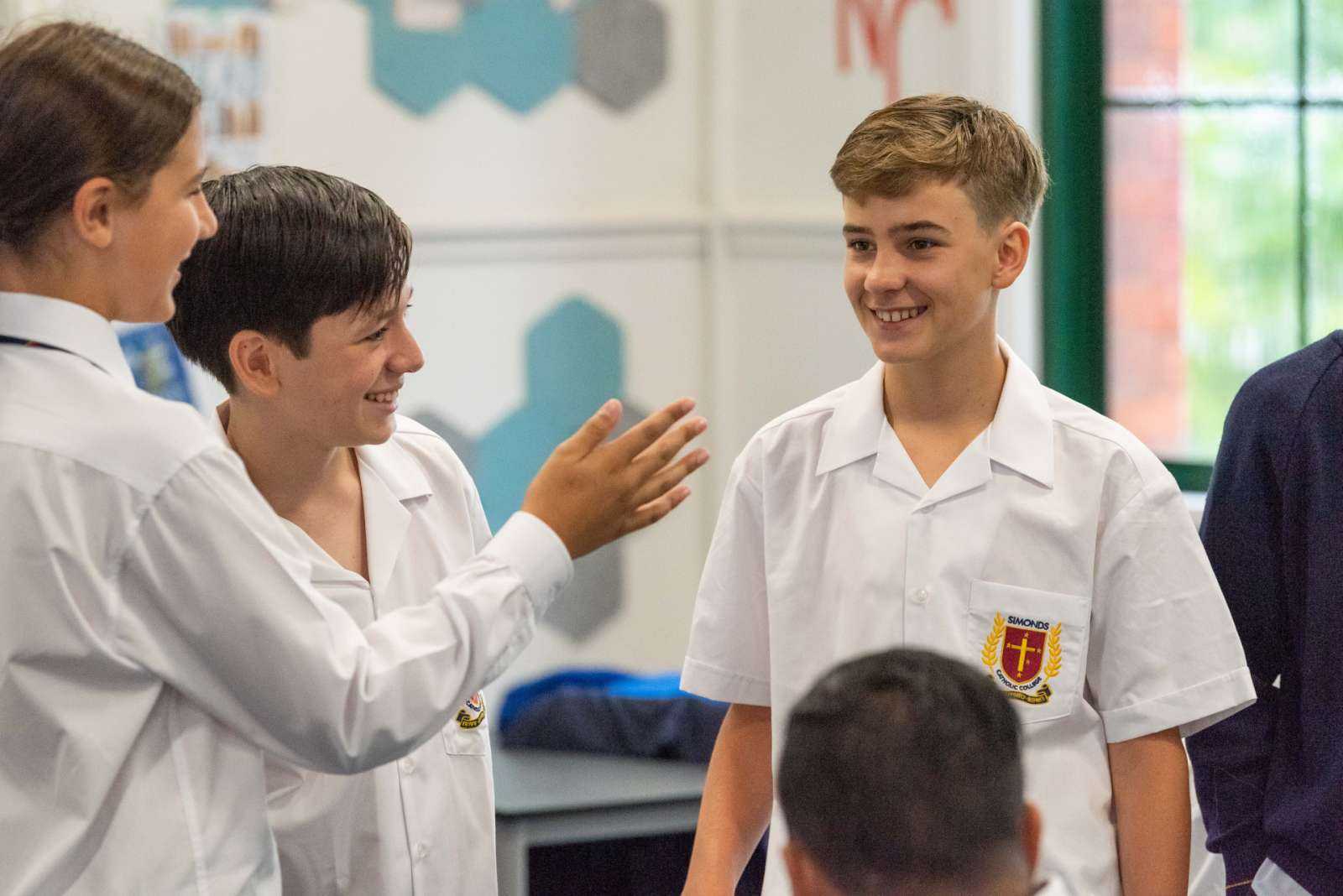 International Boys' Schools Coalition
Simonds Catholic College is privileged to be a member of the International Boys' Schools Coalition.

The IBSC connects dedicated educators worldwide to discover the best learning practices for boys. Our school joins a coalition of professionals who are committed to advancing schools and the learning experience for boys.
While young men and boys can and do excel in many types of educational institutions, schools for boys focus with intention on learning that addresses not only how to excel in academics but also how to grow into a young man of integrity and empathy.
In engaging and supportive single-sex environments, students explore their values and establish a foundation for making responsible decisions; they explore their own definitions of self, who they are and who they want to become; they learn to forge healthy relationships; they step out of their comfort zone to explore their full potential.
They are preparing for their roles in a globally connected world.