LOCATION LOCATION LOCATION !!!
The College is located in the inner city of Melbourne. The cultural vibrancy of Melbourne's CBD, dubbed the 'world's most liveable city' is at our doorstep.
Simonds' close proximity to the inner city means we are able to take advantage of the many excellent cultural and sporting facilities to support and enhance our students' learning. We are fortunate that many activities are only minutes away.
With multiple transport options and ease of access to our campus, our students come from all areas of Melbourne. This adds to the diversity of community that Simonds is known for.
Our Campus in the heart of the city
The West Melbourne site is built around St Mary Star of the Sea Church. The main entrance and office are located at the corner of Victoria Street and Chetwynd Street. The Queen Vic Market is just two blocks away.
As of 2023, all students are based at this campus.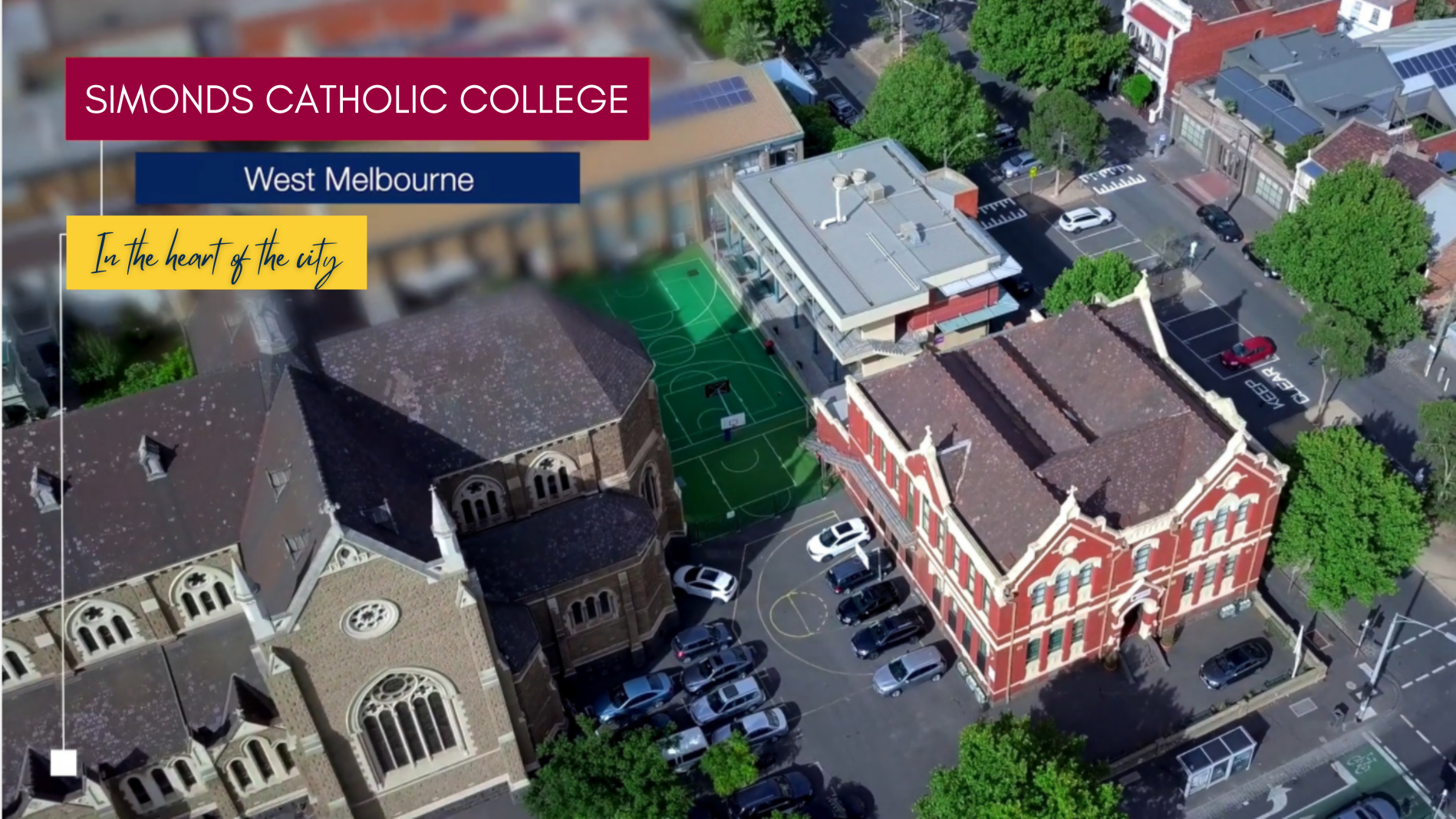 Address: 273 Victoria Street, West Melbourne, VIC 3003
Office opening hours: Friday 8.00am - 4.00pm

Telephone: 9321 9200

Email: info@sccmelb.catholic.edu.au