WELCOME TO SIMONDS

Small school. Small class sizes. Big opportunities.
Simonds Catholic College is a secondary school for boys in the inner city of Melbourne; just two blocks from Queen Victoria Market. Due to its central Melbourne location and accessibility by public transport, the College attracts applicants from a wide range of inner city and suburban areas.

Simonds is a unique school. Our small size provides our students with a safe and supportive learning environment in which each boy is individually known and is inspired and challenged to be all he can be. It also provides students with an abundance of opportunities to represent the school in activities from Debating, Public Speaking, Chess, Performing and Visual Arts through to our numerous ACC sporting teams.

Our commitment to small class sizes ensures each student can get the attention they need from their teacher. Boys can connect more closely with their peers and become more confident and comfortable when it comes to sharing their ideas and perspectives as there are more opportunities to participate.

Outstanding teachers
Over several years we have been developing a staff that has excellent professional qualifications and is committed to providing a high standard of education in an environment of mutual support. They are most generous in their commitment of time and share a concern for the pastoral needs of the boys entrusted to their care. Parents should be well pleased with the excellent role models that the staff present to their sons.

The boys at Simonds have a rich mix of cultural and social backgrounds and one of the great things about the school is the way they accept each others' differences and relate to each other in a friendly and supportive manner. They are an excellent example of all that is good in our multi-cultural Australian society.



Our History
The College commenced in 1996 as a Years 7 to 10 school at Victoria Street, West Melbourne, following the amalgamation of St Mary's Boys' Regional School, West Melbourne, and Cathedral College, East Melbourne. The VCE was introduced in 2010, and 2011 saw the first cohort of Year 12s. To cater for the expansion into senior secondary education the school opened an additional campus specifically for VCE students in Fitzroy North. In 2019 our St Brigid's Campus became our Year 10-12 campus. The St Mary's Campus catered for Year 7-9 students.
Our dream of becoming one school on one campus has become reality, following the acquisition of a multi storey building on Chetwynd St and the refrubishment of existing areas at the St Mary's campus. We are thrilled that all students are based at the West Melbourne site as of 2023.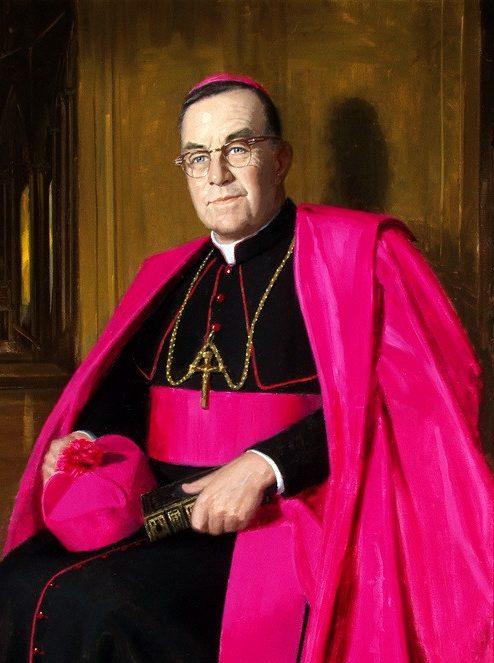 We are honoured to be the first school to be named after Justin Simonds, Archbishop of Melbourne 1963-67, Parish Priest of West Melbourne for 21 years, and the first Australian born Archbishop. His Australian heritage is most appropriate for our school, which aims to bring together boys from many different backgrounds and educate them towards maturity as responsible adults who are proud to be Australian. Justin Simonds was also a distinguished scholar and although he was only Archbishop of Melbourne for a few years, he made a substantial contribution to Catholic education at a time of great expansion in the number of Catholic secondary schools in the Archdiocese of Melbourne.
Simonds Catholic College draws on the traditions of two excellent schools:
St Mary's Boys' Regional School
St Mary's parish in West Melbourne was established in 1854. The 'old' St Mary's church and school operated prior to the present church being built. St Mary's Star of the Sea Catholic Church was built in the 1890s during an economic depression. It is the largest parish church in Melbourne apart from St Patrick's Cathedral.
The school had it's beginning in 1855 as a primary school for boys, and was located in the old St Mary's Church. During the week a curtain was drawn across the middle of the church. On one side of the curtain was St Mary's Girls' School and on the other St Mary's Boys' School. All the teachers at the boys' school were lay teachers. In 1902 the Christian Brothers were invited to administer the St Mary's Boys' Regional School which they did until 1985. A new school facing onto Howard Street was built in 1910. This school was further extended in 1970 and 1976 with additional buildings, and the school gradually changed from providing primary education to catering for boys in Years 7-10.

Cathedral College
Cathedral College was so named because of its association with St Patrick's Cathedral, it has both an old and unique history. Originally the college was the foundation college of the Christian Brothers in Australia and was opened in 1871. At the end of 1967, CBC Victoria Parade, known simply as Parade, moved to Bundoora. During that year the Archdiocese bought the site from the Christian Brothers following the decision to establish Cathedral College as a diocesan school. Cathedral College was administered by the Christian Brothers until it closed in 1995.



College Crest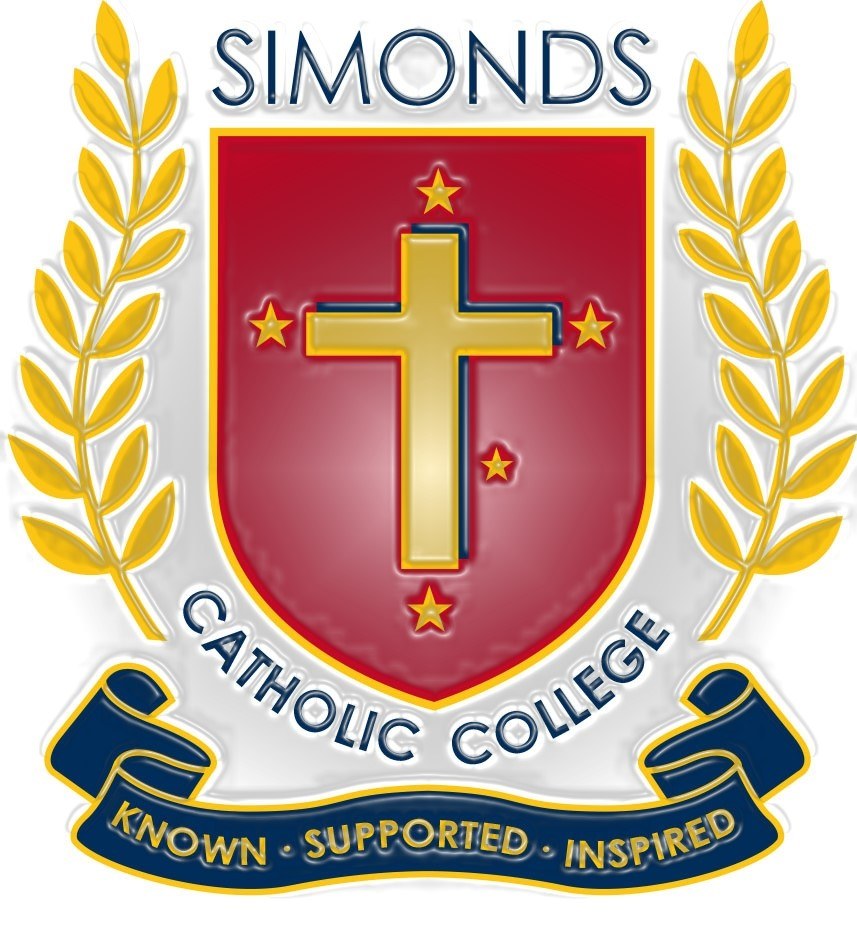 The school emblem emphasises belonging, community and faith
Shield
Expresses our identity as a community which shares a common faith and purpose.
Cross
Reminds us of our membership in the Christian Community. The 3D effect symbolically reminds us of the multi-faceted nature of Christianity. These values include respect for self, others and the environment.
Laurel Leaves
Symbolically used throughout history to represent victory and success, students will not 'rest
on their laurels' – they'll be known, supported and inspired on their path to a successful outcome.
Stars of the Southern Cross
Symbolises our membership in the Australian community. We are responsible citizens who are proud to be Australian, who work towards creating a country where all people are valued and encouraged to achieve their best.
Gold
Signifies our links with Cathedral College.
Maroon
Signifies our links with St Mary's Boys' Regional School.
Blue
Unifies the two schools, joined together to create Simonds Catholic College. It is also the colour traditionally associated with Mary and expresses our links with our parish Church, St Mary Star of the Sea.